At the Law Office of Robert L. Boydstun, we strive to build long-term relationships with our clients. We want you to feel that we are the firm you should turn to for help with all of your short-term goals and hopes for the future. In order to accomplish this, we take the time to get to know you personally, gain a thorough understanding of your needs, and explain your options in clear, easy to understand language. We value our clients and strive to provide the attention to detail, responsiveness and quality representation you deserve. Because we understand the importance of close collaboration and personal service, we are committed to returning all phone calls on the same day that a message is received. Whether you are looking for assistance with a matter involving elder law, estate planning, probate, estate administration, or estate litigation, we are here to serve you.
Robert L. Boydstun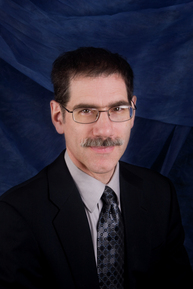 Mr. Boydstun has more than 30 years experience practicing law. Early in his career, he focused on litigation. Over time, he realized that he gained the greatest personal and professional satisfaction from working closely with clients on elder law, estate planning and closely related legal matters. His practice is now focused on these areas.
Mr. Boydstun believes the practice of law offers a unique opportunity to contribute to the community. Whether he is preparing family protection plans for his clients or litigating estate disputes, Mr. Boydstun utilizes decades of experience to efficiently solve his clients' legal needs. He has found that providing his clients with informed, close personal service not only allows them to have a more influential position in the legal process but also results in the best possible plans.
Mr. Boydstun is admitted to practice in the courts of the State of New York, as well as in the United States District Courts for the Southern and Eastern Districts of New York. He is also admitted to the United States Court of Appeals for the Second Circuit.
Education
St. John's University School of Law, Jamaica, NY
J.D. – 1979
Lafayette College, Easton, PA
B.A. "" 1976
Professional Associations and Memberships
American Bar Association
New York State Bar Association
National Academy of Elder Law Attorneys